To Scrap Your Car,
Complete This Form.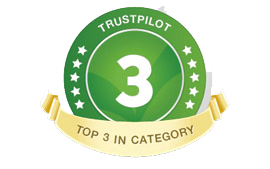 Our customers love us
The best scrap car service
"Thankyou so much for the care and speed that you gave me for scrapping my car. I'd had her a long time and was sad to see her go, but the guy who removed the car was so professional about it, it was easier than I thought. I would definitely recommend you to anybody in the future." Les & Jackie Eales
How A Car Is Scrapped
1.

Get a quote

You submit your scrap car for scrapping using our simple and secure online form. The request will enter our scrap car request database and be allocated based upon your postcode to the nearest of our 23 nationwide fully licensed scrap car collection sites. Raw2K will then call you direct to arrange a convenient day and time for the collection of your scrap car. On arrival of our driver, the Raw2K scrap car Surrender Form is completed by both you and our driver, and you supply our driver with the V5c (Log Book) if available. As soon as your scrap car is loaded up on the collection vehicle, we'll finalise your payment on the same day, so you're never waiting too long for the cash to hit your account.

2.

Depollution and Scrapping.

Your scrap car shall then be transported to our agents fully licensed Authorised Treatment Facility Site for the depollution (environmentally approved scrap process) process to begin. Your scrap car is then depolluted and crushed (scrapped) by our ATF site and the DVLA are notified electronically with a Certificate of Destruction produced. (You must also send section 9 of the logbook (V5) by recorded post to the DVLA)

3.

Certificate of Destruction

You shall receive a copy of your scrap cars Certificate of Destruction by email from Raw2K Head Office. You shall then receive a letter from the DVLA within 4-6 weeks confirming your scrapped car has been de-registered and is now scrap.

Raw2K ATF sites utilise the advised environmental disposal methods/process as per ELV/ATF Guidelines and legislation.
what we do
Scrap a car for the best return, sell your car for scrapping
We can scrap your car legally, free collection and disposal, scrap a car and get paid today!
We will collect the scrap car from any location and dispose of it through our nationwide networkof 23 fully licensed Authorised Treatment Facility (ATF) Sites who will scrap your car in line with End of Life (ELV) Legislation, and provide you with a Certificate of Destruction which we file online with the DVLA. So you can rest assured your car has been scrapped legally.
For a hassle free fast way to scrap your car please complete the fields in the form to the right and we will provide an instant online scrap car price with the choice to accept and arrange scrapping or decline our scrap car offer.
Should you have any queries, then please contact a member of our team on 0300 1000 277 to discuss your scrap car collection and what payment amount you will receive, or alternatively email us at: publiccollect@raw2k.com and let us know your scrap a car for money query.
Scrap Metal Dealers Act 2013 Important Information
Once you have completed the scrap car form above you can send us your scrap car request by clicking on the 'Get Quote' button, you will be provided with an instant online scrap car price which if you are happy to accept you can then arrange collection of your car for scrapping and the cash payment to you.
* We always strive to provide you with the best price and scrap car service, however on occasion due to temporary over supply and scrap metal prices we cannot always provide this service in your area.
Customer Feedback
Dear sir, I used your service to scrap my car and was very impressed with the results, the pick up was bang on time and the gentleman who arrived was very professional and polite.

Keith Moss

I would like to say how wonderful I found your company and how professional the gentleman who came to collect the car was. I have never scrapped a car before and really appreciate how well I was treated and guided through the whole process as well as the price I was offered for the car. I will definitely be recommending your company to others in the future.

Slavica Onions

I certainly found your service both professional and simple to use. With best wishes.

Jimmy James of Wellingborough

Thank you very much for what was a very straightforward and easy to use system. I'll recommend to others.

Marc Cox
scrap car recycling service for all makes and models